Introduction;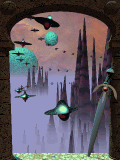 I'm an "Air Force Brat", which means I kind of grew up all over the place.

My roots are in Dade City and Panama City Florida, USA, but my early teens were spent in Victorville California, while during my high school years I lived in Zweibrucken Germany
[WEST Germany in those days].



NOTE; I have NOT LIVED in the State Florida, since 1971, when I left there at age 11.
Furthermore I DO NOT "Want", ANY "Association", with the STATE OF FLORIDA, in ANY WAY SHAPE OR FORM!

Quite naturally, to my dads amazement, I decided to join the Navy, serving on;
USS Juneau[LPD-10],
USS Morton[DD-948],
USS Benjamin Stoddert[DDG-22],
USS Reuben James[FFG-57],
USS Rodney Davis[FFG-60],
and USS Mckee[AS-41].

My military campaigns have taken me to various port calls including; Japan, The Philippines, Hong Kong, Oman, Korea, Thailand, Singapore, Tuvalu, New Caledonia, Australia, Okinawa, Samoa, Mexico, Canada, Panama, Saudi Arabia, Bahrain, Indonesia, Qatar, Netherlands Antilles, and probably other places missing on this list.

I am a guitarist, and have been involved with numerous musical projects over the years, including;
San Diego California cover bands "Main Control", "New Song Church Band", and "Freeway Funhouse".
I was a founding member of "Clandestiny", [an alternative hard rock band from the Island of Oahu, Hawaii], and also a founding member of "Secondhand Smoke", [an original alternative hard rock band from Silverdale Washington]. I also played guitar for a Classic Rock/Blues cover band [from Bremerton Washington] called "Common Thread". I was a founder member of the original hard rock musical group "Outpatient" [also from Bremerton Washington].

Up until the year 2012 I was the Bass guitarist for a Blues/Rock cover band called "Mojo Road", [based out of Cornelius Oregon], however after putting up with a lot of crap from this band of "Backstabbers", I am no longer associated with, nor do I endorse in ANY WAY, this pathetic pack of vermin. I will say this was the first band I have ever been involved with, where I felt the need, [and pleasure] to "Un-Endorse" and "Break All Ties" with every member, but in doing so, not only do I avoid interaction with "Assholes", but further blessed with no longer having to endure the weekly journey to Cornelius for rehearsals, and those ridiculas "Band Meetings".

From about the 2008 time frame, I was the Lead, Rhythm and Bass Guitarist [yes, all at the same time, in real time live], and the founding member of the Original Hard Rock group "Aqua Vitae", based out of Portland Oregon. That project has since "Morphed" into a new band called; "ViTaY", and I have passed "Bass Duties" to a full time Bass Guitarist, freeing me up to concentrate solely on Lead & Rhythm Guitar work.

My main interest in life is, um, rock music! My favorite artists include;
Rory Gallagher, Thin Lizzy, Deep Purple, Whitesnake, Black Sabbath, Rush, Buddy Guy, Superunloader, Nirvana, Kelly Richie, Uli Jon Roth, Frank Marino & Mahogany Rush, The Outlaws, AIC, Johnny Winter, Pearl Jam, The Kinks, Blackfoot
[the ORIGINAL Blackfoot, NOT the @$$holes CURRENTLY running around using the name],
Robin Trower, The Melvins, Soundgarden, Led Zeppelin, AC/DC [Bon Scott lineup ONLY], Jimi Hendrix, The Who,

and above all, the greatest rock band of all time,
"THE BEATLES".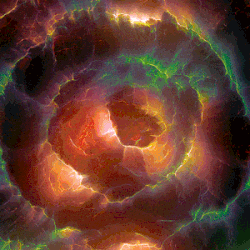 [ Main / Preamble / Gallery / Links / My[2]Cents / Contact ]