My favorite places on the internet.



Unexplained Mysteries! News and discussion about UFO's, the Paranormal, Earth & Space Mysteries, Cryptozoology and Conspiracy Theories.


UFO - The Official Website A website about UFO, "The Band", not the Flying Saucers.


My Favorite Radio Stations Links to my my favorite "On Line" radio stations, organized under the following formats; News & Commentary, Active Rock, Classic Rock, Stoner, Doom & Metal, Progressive Rock, Blues, Celtic, Folk, Latin, Reggae, Ambient, Community & Cultural, Comedy & Nostalgia, Phone Pranks, & Police Scanners.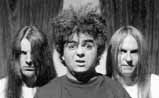 www.themelvins.net Originally from Aberdeen Washington, the "Melvins" were a major influence on many of the successful alternative rock bands of the early 90's. While a similar level of fame has proven elusive to them, their contribution to music cannot be ignored.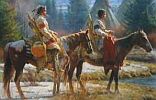 A Pine Ridge Story This site pays homage to the the Native Americans of the Pine Ridge Reservation, the present home of the Oglala Lakota, and the Teton Sioux, a people who once roamed freely on the Great Plains, for as long as time immortal.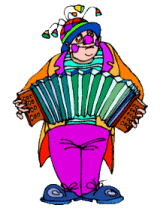 PDX Clown Referral Service A networking tool to help people of Portland Oregon, and Vancouver Washington to find the "Right" clown, and to assist local clowns to find each other.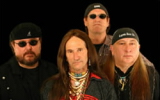 Blackfoot - No Original Members? After disbanding in 1994, an internet petition started by their fans and delivered to the individual band members convinced this rock group to reform in 2004. Sadly drummer Jackson Spires passed away in March 2005, the band decided to persevere, with drummer Christoph Ullman, until all members were replaced by fraudulent "Stand Ins" in 2012.


Pearl Jam - Two Feet Thick A fansite presenting original articles on Pearl Jam's music and history, including the Pearl Jam Concert Chronology.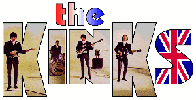 The Kinks British rock with a touch of sarcasm, The Kinks have always been a favorite band of mine, and this site is a keeper.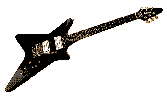 Carvin Guitar Museum My favorite electric guitars are "Carvins", nothing else sounds like a Carvin, nothing else plays like a Carvin.


Frank Marino & Mahogany Rush - Strange Universe Yes, strange indeed that there are so many fans of hard psychedelic rock out there who have no knowledge of Mahogany Rush, or the dizzying guitar wizardry of their frontman Frank Marino.


Rory Gallagher - Rory On! This is my all time favorite guitarist, and my 2nd favorite recording artist (Beatles being my favorite). I witnessed a live performance by Rory in 1977 that I will never forget. He passed away in 1995, but this Irish Bluesman left a legacy of recordings and concert hall memories, to a legion of devoted fans. Always big in Europe, America missed the boat on this one, and that was a titanic loss for us "Yanks".


Uli Jon Roth - Official Website I first became aware of Uli when I saw him live in 1976, [YES,you heard that right, I saw him LIVE in 1976]. In those days he was the lead guitarist in a less than well known band called "The Scorpions". My favorite Scorpions material will always be from this period, and the music Uli made after leaving "The Scorpions" has been absolutely phenomenal!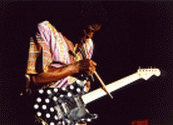 Buddy Guy - Official Website My favorite Blues Guitarist [after Rory Gallagher], this GUY is one of the most "On Fire" musicians I've EVER had the pleasure and honor to see live, REGARDLESS of age, genre, or time, PERIOD! People love to throw around the tagline of "Legend", ESPECIALLY with reference to "Blues Guitarists". Buddy Guy IS the "Living Legend"!


NHRA Six thousand horsepower behemoths traversing the quarter mile from a standing start in less than five seconds! NASCAR can' t touch this!


www.superunloader.com It' s so easy to describe the local music scene in San Diego (there isn't one), so how can a band as killer as Superunloader can come from a city as lame as San Diego? I don' t know, but if you ever find yourself down there, see them!, don 't see any other local San Diego band, just them!


[The Internet Nirvana Fan Club] A very complete website, impressive photo archive, updated links to other Nirvana sites.


Giant Radio! A website that showcases local Seattle music.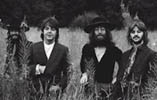 The Beatles - On Abbey Road My favorite band, and this site does them justice. "On Abbey Road" also has descent links to other great "Beatles" sites as well.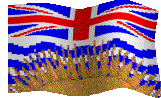 The Northwest Beer Guide The "Great Northwest" region of North America, (Oregon & Washington of USA, plus British Columbia of Canada), the worlds best beers come from here!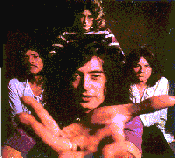 Best of Led Zeppelin on the Net A list of Led Zeppelin links on the Internet, and well done too, very necessary due to the exhaustive list of "Led Zeppelin" related sites hovering around out there.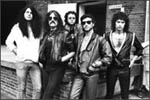 Deep Purple - The Highway Star The official website, one of my favorite bands, their vocalist "Ian Gillian", is my "All Time" favorite vocalist.


Black Sabbath Online The "Fathers of Heavy Metal", still my favorite heavy metal band. I was pleased to see them reunited with original vocalist "Ozzy Osborne", that being said I don' t know what is going on over there now.


Gillan the Hero In 1983, my favorite singer Ian Gillian became the vocalist for Black Sabbath, unfortunatly this lineup would only last for one album, "Born Again", and one world tour, but the resulting music was fantastic.


Rockman An introduction to Rockman guitar gear, repair and modification resources, plus a Rockman Internet forum.


The Hypertext Who There are so many "Who" websites out there, it's hard to decide "what" to do, or "where" to go, but this one is a favorite of mine, that's who!


The Progressive Media Portal Links to Progressive media resources on the Internet.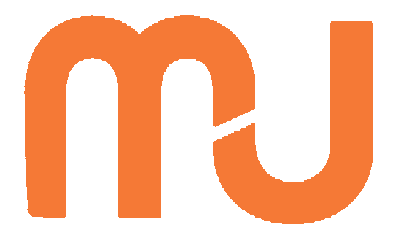 Mysterious Universe Exploring UFO Phenomena, Ghosts and Hauntings, and Cryptozoology. .


ZweiHigh

A website for "Zweibrucken American High School" (ZAHS) in Germany. I loved the school, but wasn' t thrilled with our mascot. Somehow I couldn' t keep a straight face while holding my fist in the air and screaming "Go Trojans!"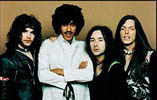 Thin Lizzy - A rock legend! Before his death, original frontman Phil Lynott was asked how he wanted his band remembered. His reply, "for Thin Lizzy to be remembered as a great GUITAR band", with a Guitar Alumni spanning such "Big Guns" as Eric Bell, Gary Moore, Brian Robertson, Scott Gorham, Snowy White, and John Sykes, no problem there!
I had the honor of seeing Thin Lizzy open for Robin Trower in 1976.


Trower Power! Robin Trower on Guitar, James Dewar on Bass/Vocals, and Bill Lordan on Drums, this power trio created Psychedelic Magic! Sadly "James Dewar" passed away in 2002, he was only 59.


Free Speech TV Thom Hartman's informative online video media for "Progressive" brains.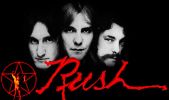 RUSH! I was a "Rush Fan" LONG BEFORE it was "Fashionable" to be one. Now all of YOU know what I ALREADY knew, a long, long time ago. Nuff said!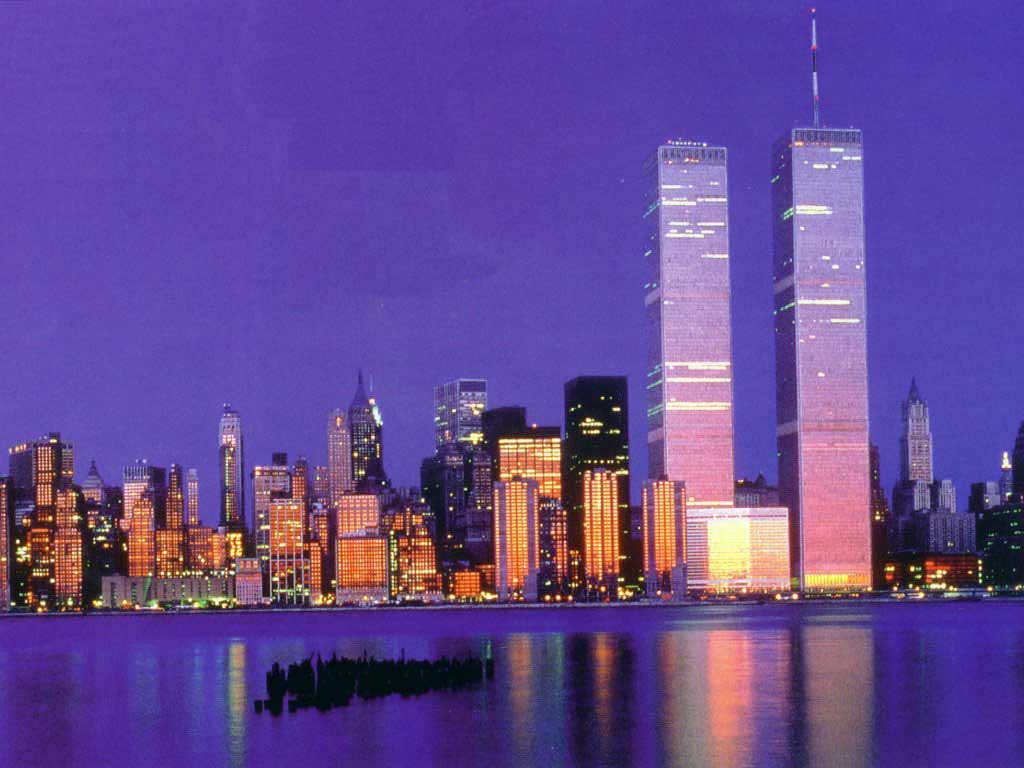 New York 911 TRUTH! We are all familure with the "Official" version of how the World Trade Center buildings were destroyed, but if after reviewing the material on these sites you can STILL believe "THREE" buildings can be brought down in precision "DEMOLITION STYLE" by an impact with "TWO" jet airliners(let me give you a hint, jet fuel is nothing more than highly refined kerosene, thats the same thing as diesel fuel, it burns slowly at a temperture too low to melt steel and DOES NOT EXPLODE! ask any diesel mechanic), I have this awesome deal on a bridge, it would be such a shame for a person of your caliber to miss out on it!(I accept PAYPAL and Postal money orders, EMail me for a quote on that bridge!)


Kelly Richey - Official Website It's been awhile since I have been stunned by the musicianship of a recent discovery. That's NOT to say Kelly Richey is a newcomer, just new to me, MY shortcoming! I am hearing critical comparisons to Stevie Ray and Jimi Hendrix, I agree with the Hendrix connection, but to me equal amounts of Rory Gallagher's distinct and unique blues approach comes to mind even more than Stevie Ray. Whether influenced directly or secondhand by Rory's style, it is awesome to hear such fire in a current blues guitarist once again, and NOT to hear yet another offering that simply MODELS their style after only ONE obvious blues icon.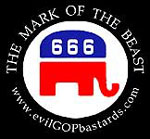 Evil GOP Bastards! Exposing the hideously ugly truth about the Republican Party. Daily news summaries of interest to progressives, liberals and political independents.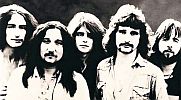 Uriah Heep They were one of the "Big Four" of the 70's Rock Scene, and they blazed a trail for later "Progressive Hard Rock" bands to follow.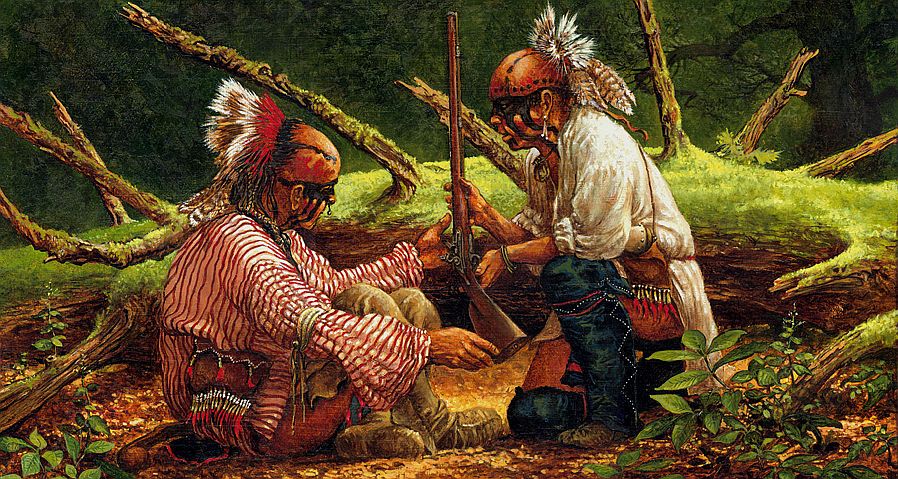 Anadisgoi[Cherokee News] Official Cultural, Business & News hub for Cherokee Nation.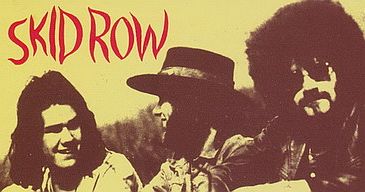 The ORIGINAL [and BETTER] "Skid Row" With absolutely nothing to do with an American band by the same name, this was a powerful progressive blues rock power trio from Ireland [October 67 to August 72], way ahead of their time. In my opinion, they were ahead of OUR time too!