Internet Preferences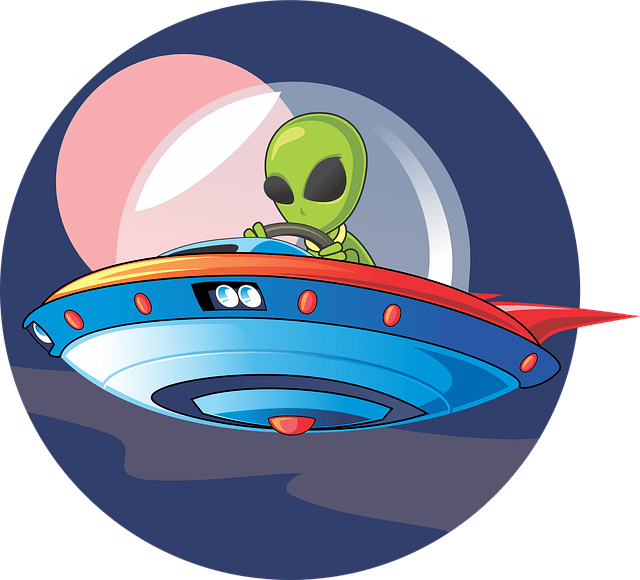 Unexplained Mysteries!; News and discussion about UFO's, the Paranormal, Earth & Space Mysteries, Cryptozoology and Conspiracy Theories.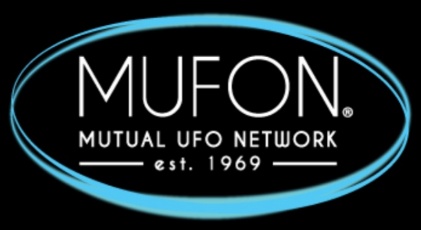 MuFoN; The Mutual UFO Network is a US-based non-profit organization composed of civilian volunteers who study reported UFO sightings.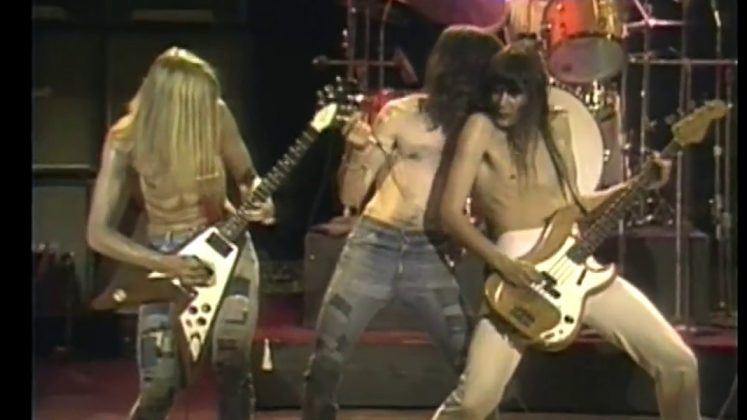 UFO - The Official Website; A website about UFO, "The Rock Band", NOT the Flying Saucers.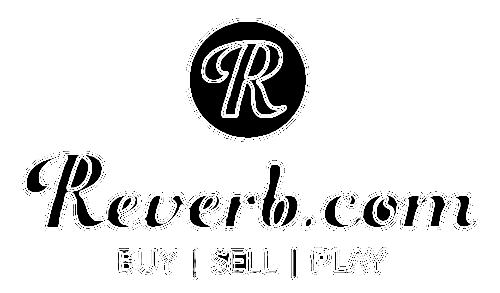 Reverb; A great option for hunting down your dream music gear, especially;
"Used, Vintage & Collectibles"!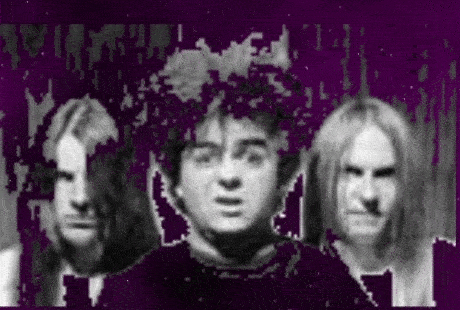 "Melvins"; Originally from Aberdeen Washington, the "Melvins" were a major influence on many of the successful alternative rock bands of the early 90's. While a similar level of fame has proven elusive to them, their contribution to music cannot be denied.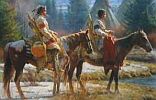 Native News Online; A Native American News & Information hub.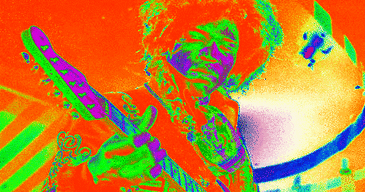 Jimi Hendrix; His professional career as a Solo Artist was a scant four years, and he was "Gone" before his 28th birthday, but his influence on Rock music was phenomenal!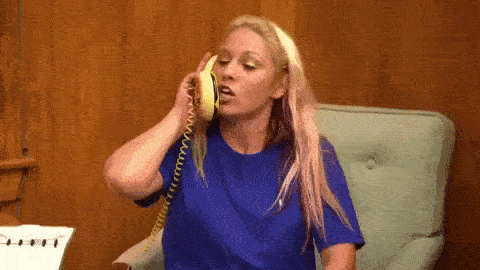 Prank Call Commandos; Listen to these "Phone Prank Warriors" cause Havoc & Mayhem on the Telephone!


Pearl Jam.com; Their Official Website.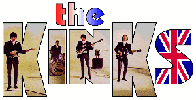 The Kinks; British rock with a touch of sarcasm, The Kinks have always been a favorite band of mine, and this site is a keeper.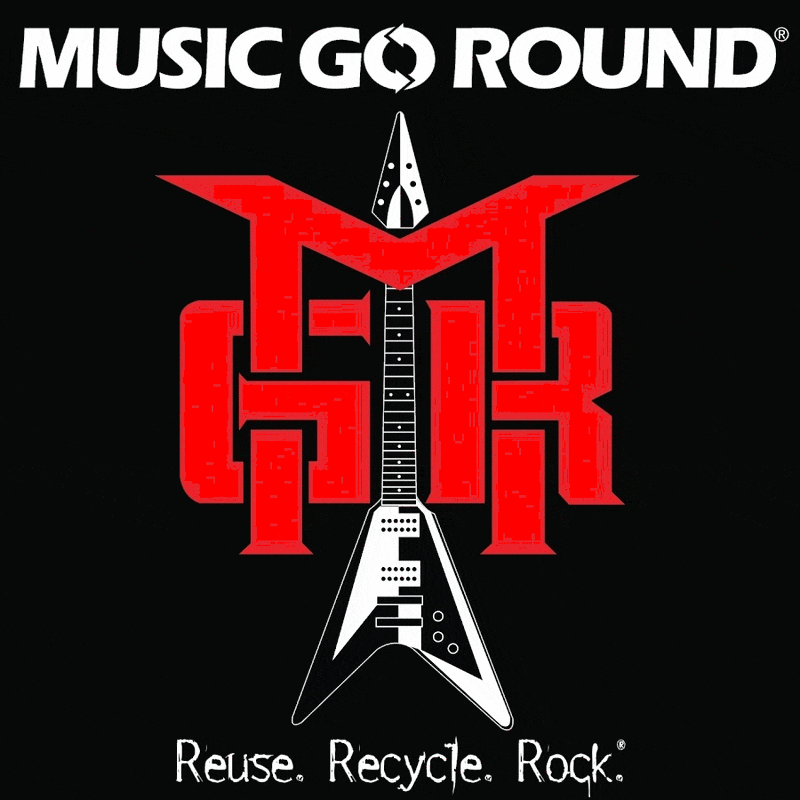 MusicGoRound; Whether you choose to;
"Buy, Sell, or Trade",
you can make awesome transactions "On" or "With" music gear here!


Carvin Guitar Museum; My favorite electric guitars are "Carvins", nothing else sounds like a Carvin, nothing else plays like a Carvin!





Frank Marino & Mahogany Rush - Strange Universe; Yes, strange indeed that there are so many fans of hard psychedelic rock out there who have no knowledge of Mahogany Rush, or the dizzying guitar wizardry of their frontman Frank Marino.


Rory Gallagher - Official Homepage; This is my all time favorite guitarist, and my 2nd favorite recording artist, [The Beatles being my favorite]. I witnessed a live performance by Rory in 1977 that I will never forget. He passed away in 1995, but this Irish Bluesman left a legacy of recordings and concert hall memories, to a legion of devoted fans. Always big in Europe, America missed the boat on this one, and that was a titanic loss for us "Yanks".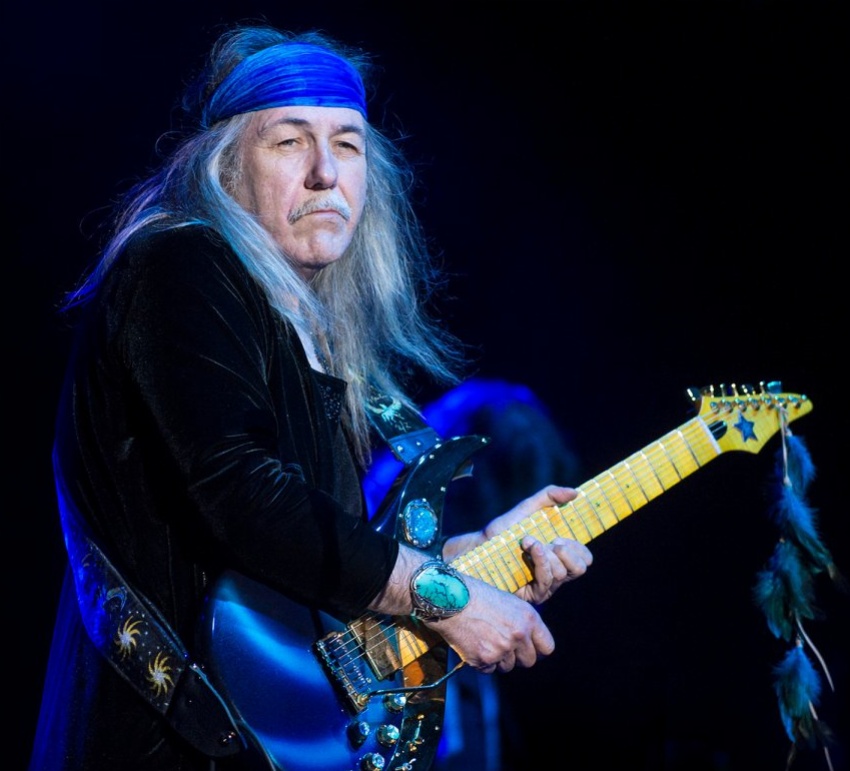 Uli Jon Roth - Official Website; I first became aware of Uli when I saw him live in 1976,
[YES, you heard that right,
I saw him LIVE in 1976!].
In those days he was the lead guitarist in a less than well known band called "The Scorpions". My favorite Scorpions material will always be from this period, and the music Uli made after leaving "The Scorpions" has been absolutely phenomenal!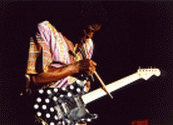 Buddy Guy - Official Website; My favorite Blues Guitarist [after Rory Gallagher], this GUY is one of the most "On Fire" musicians I've EVER had the pleasure and honor to see live, REGARDLESS of age, genre, or time, PERIOD! People love to throw around the tagline of "Legend", ESPECIALLY with reference to "Blues Guitarists". Buddy Guy IS the "Living Legend"!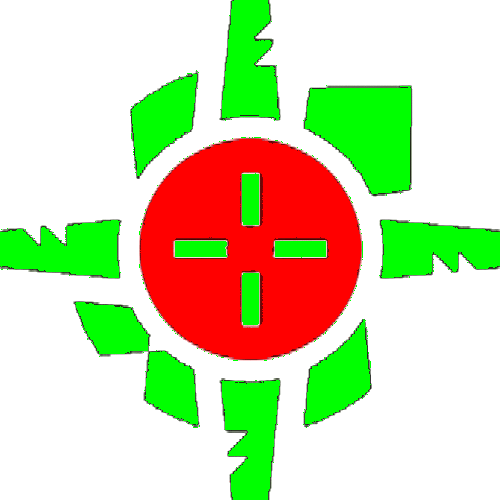 Indian Country Today; A daily digital news platform that covers the Indigenous world, including American Indians, Alaska Natives and First Nations.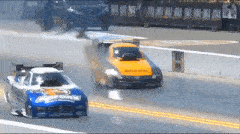 NHRA; Ten Thousand horsepower behemoths traversing the quarter mile from a standing start in less than four seconds! NASCAR can't touch this!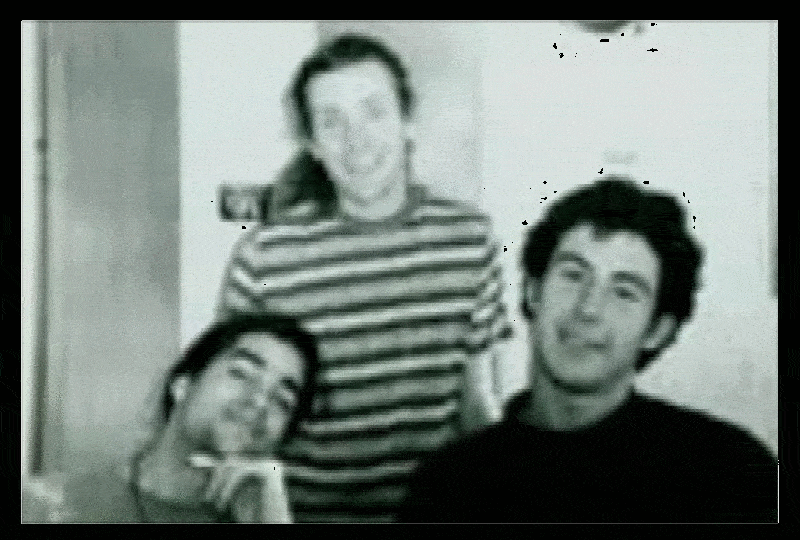 Superunloader; It's SO EASY to describe the local music scene in San Diego, [there isn't one!], so how can a band as KILLER as "Superunloader", come from a city as LAME as San Diego? I don't know, but if you ever find yourself down there, "See" them, don't see any other local San Diego band, JUST THEM!


The Internet Nirvana Fan Club; A very complete website, impressive photo archive, updated links to other Nirvana sites.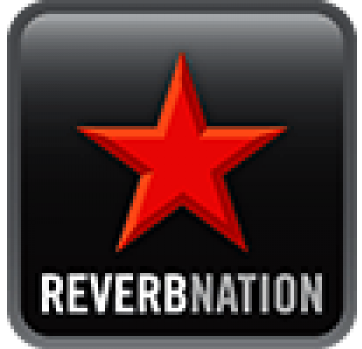 ReverbNation; A great resource for Musicians to post their bands music, and to discover other bands from around the world.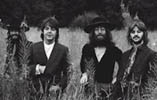 The Beatles; My favorite band, and this site does them justice, features latest News, complete discography, and an impressive "Video" section as well.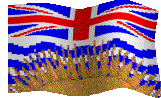 The Northwest Beer Guide; The "Great Northwest" region of North America, [Oregon & Washington of USA, plus British Columbia of Canada], the worlds best beers come from here!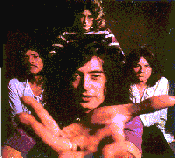 Best of Led Zeppelin on the Net; A list of Led Zeppelin links on the Internet, and well done too, very necessary due to the exhaustive list of "Led Zeppelin" related sites hovering around out there!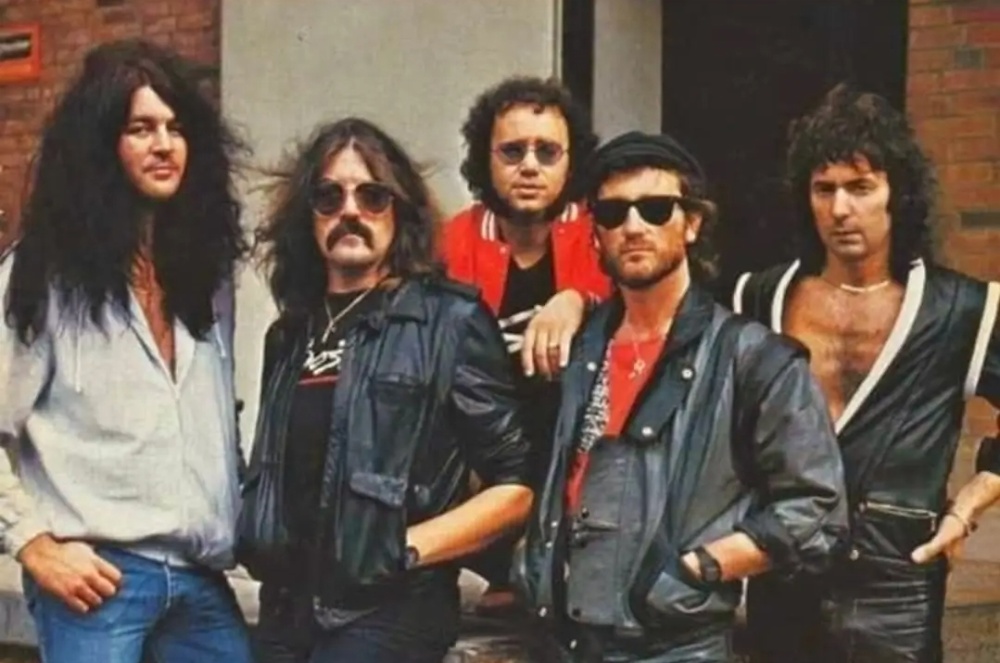 Deep Purple - The Highway Star; The official website, one of my favorite bands, their vocalist "Ian Gillian", is my "All Time" favorite vocalist.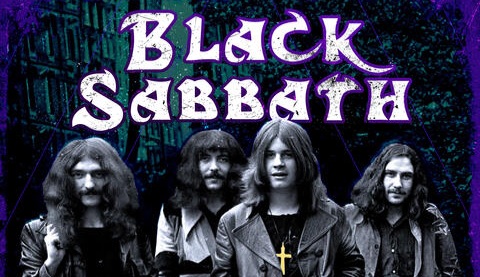 Black Sabbath; The "Fathers of Heavy Metal", still my favorite heavy metal band. I was pleased to see them reunite with original vocalist "Ozzy Osborne". That being said I don't know what is going on over there now.


Ian Gillan; One of my favorite Rock Vocalists, best known for his work with "Deep Purple", he also had/has an awesome "Solo" career, and even contributed KILLER Vocals for one album,[Born Again] with "Black Sabbath"!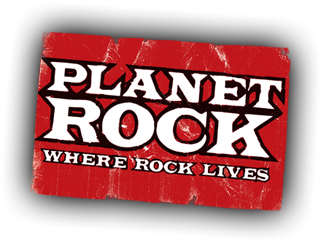 Planet Rock; A good source for current news in the world of Rock Music.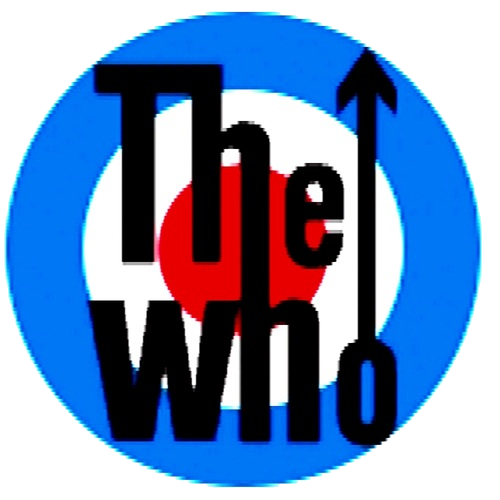 The Who; There are so many "Who" websites out there, it's hard to decide "what" to do, or "where" to go, but this one is a favorite of mine, that's who!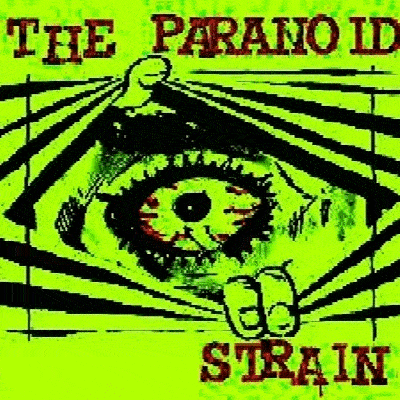 My Favorite Podcasts; Topics ranging from Self Analysis & Identity, Cultural Observations, the Mysterious & Supernatural, through Music & Politics!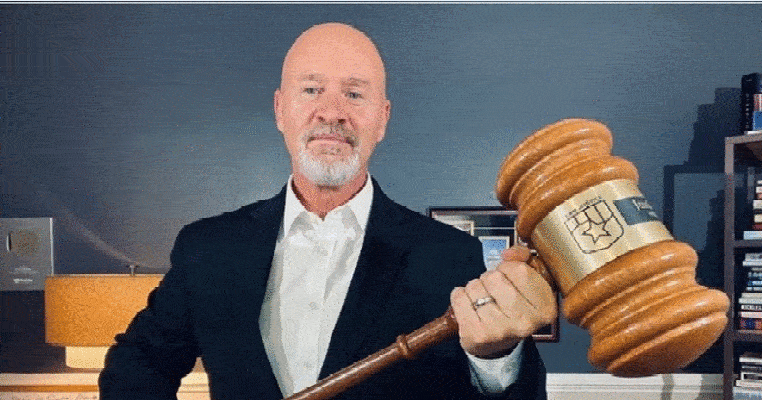 My [4] Favorite Political Commentators; Uncovering the "Politically Corrupted", exposing their "Complicity", & tracking their "Hopeful Demise"!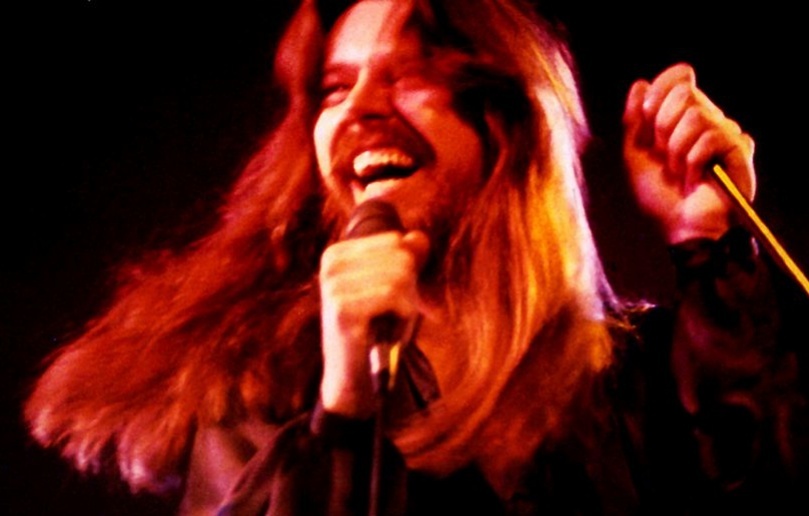 Bob Seger - Official Webpage; One of my favorite Vocalist and Songwriters of all time, and backed by the tremendously over the top musical talent of the "Silver Bullet Band"!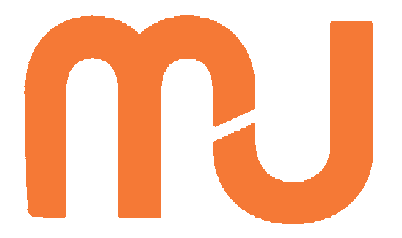 Mysterious Universe; Exploring UFO Phenomena, Ghosts, Hauntings, and Cryptozoology.


ZweiHigh

; A Facebook Page for "Zweibrucken American High School" [ZAHS] in Germany. I loved the school, but wasn't thrilled with our mascot. Somehow I couldn't keep a straight face while holding my fist in the air and screaming Go Trojans!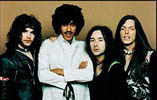 ThinLizzy.Org - Official Website; Before his death, original frontman Phil Lynott was asked how he wanted his band remembered. His reply, "for Thin Lizzy to be remembered as a great GUITAR band", with a Guitar Alumni spanning such "Big Guns" as Eric Bell, Gary Moore, Brian Robertson, Scott Gorham, Snowy White, and John Sykes, no problem there!
I had the honor of seeing Thin Lizzy open for Robin Trower in 1976!


Robin Trower@"Steves Place"; The history and musicians of the Robin Trower Band.


Free Speech TV; Progressive national political commentary in a video format, featuring; Thom Hartmann, Stephanie Miller, Randi Rhodes, & The Aware Show.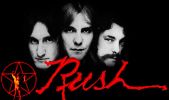 RUSH!; I, was a "Rush Fan", LONG BEFORE it was "Fashionable" to be one. Now, all of YOU "Know", what I ALREADY "Knew", a long, long time ago. Nuff said!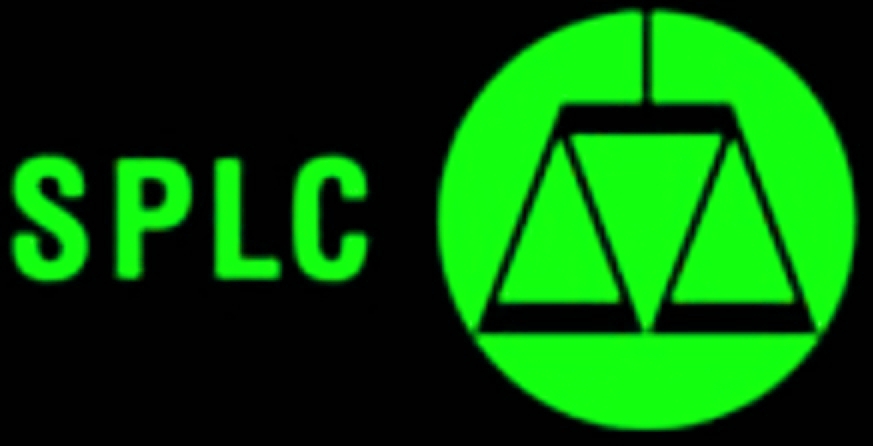 SPLC Extremist Files; An ongoing list of Extremist Hate Groups that litter America.


Kelly Richey - Official Website; It's been awhile since I have been stunned by the musicianship of a recent discovery. That's NOT to say Kelly Richey is a newcomer, just new to me, MY shortcoming! I am hearing critical comparisons to Stevie Ray and Jimi Hendrix, I agree with the Hendrix connection, but to me equal amounts of Rory Gallagher's distinct and unique blues approach comes to mind even more than Stevie Ray. Whether influenced directly or secondhand by Rory's style, it is awesome to hear such fire in a current blues guitarist once again, and NOT to hear yet another offering that simply MODELS their style after only ONE obvious blues icon.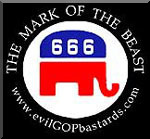 Republicans SUCK!; Exposing the hideously ugly truth about the Republican Party. Links of interest to progressives, liberals and political independents!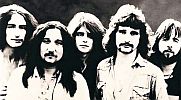 Uriah Heep; They were one of the "Big Four" of the 70's Rock Scene, and they blazed a trail for later "Progressive Hard Rock" bands to follow!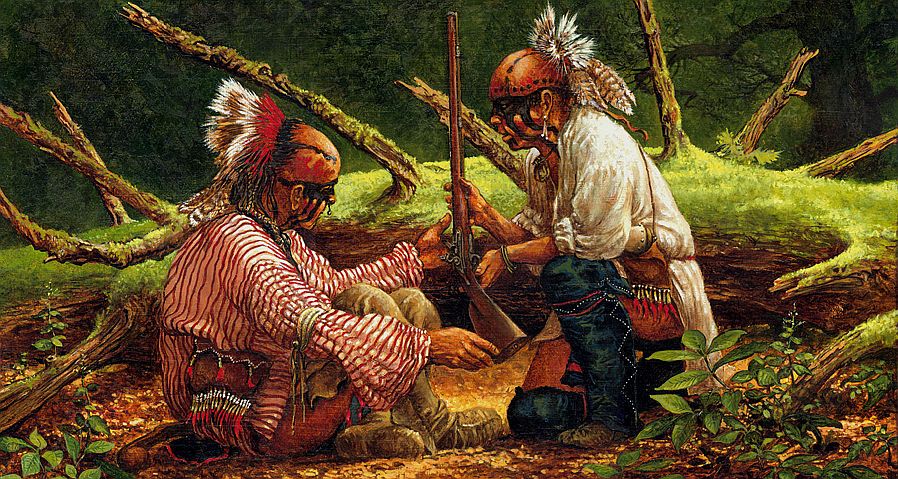 Anadisgoi News; Official Cultural, Business & News hub for the Cherokee Nation.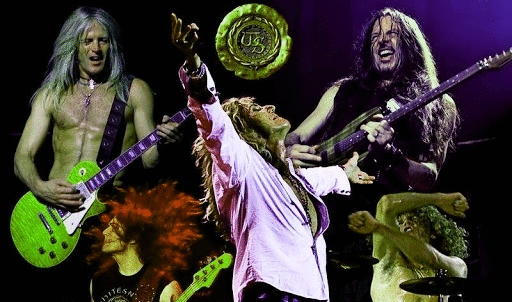 Whitesnake; Not everything that came from the 80's, nor that exists in the 00's through the present day, HAS to "Suck". Case in point, "Whitesnake", awesome Vocals, Musicianship & Songwriting, "Then", AND NOW, what a "Concept"! OTHER bands, both "Famous & Obscure", would gain from adhering to "Quality Standards", which EVERYONE SHOULD be "Doing", and presenting "Quality", which WOULD "Separate" the MEN from the NOISE Boyz!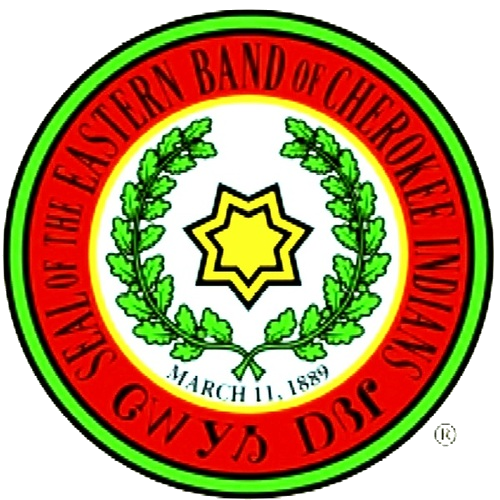 The Qualla Boundary; Links for the Eastern Band of Cherokee Indians.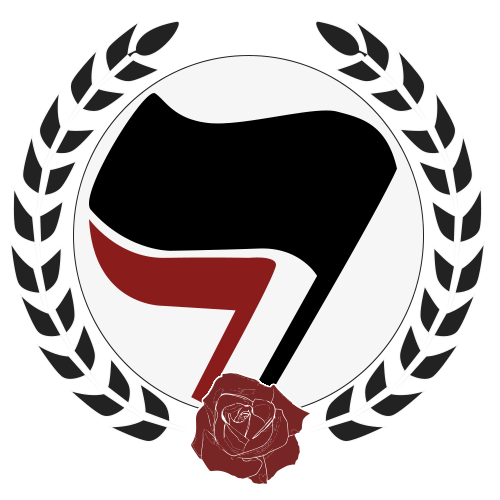 Rose City Antifa; Grass Roots Activists fighting "Fascism" in Portland Oregon!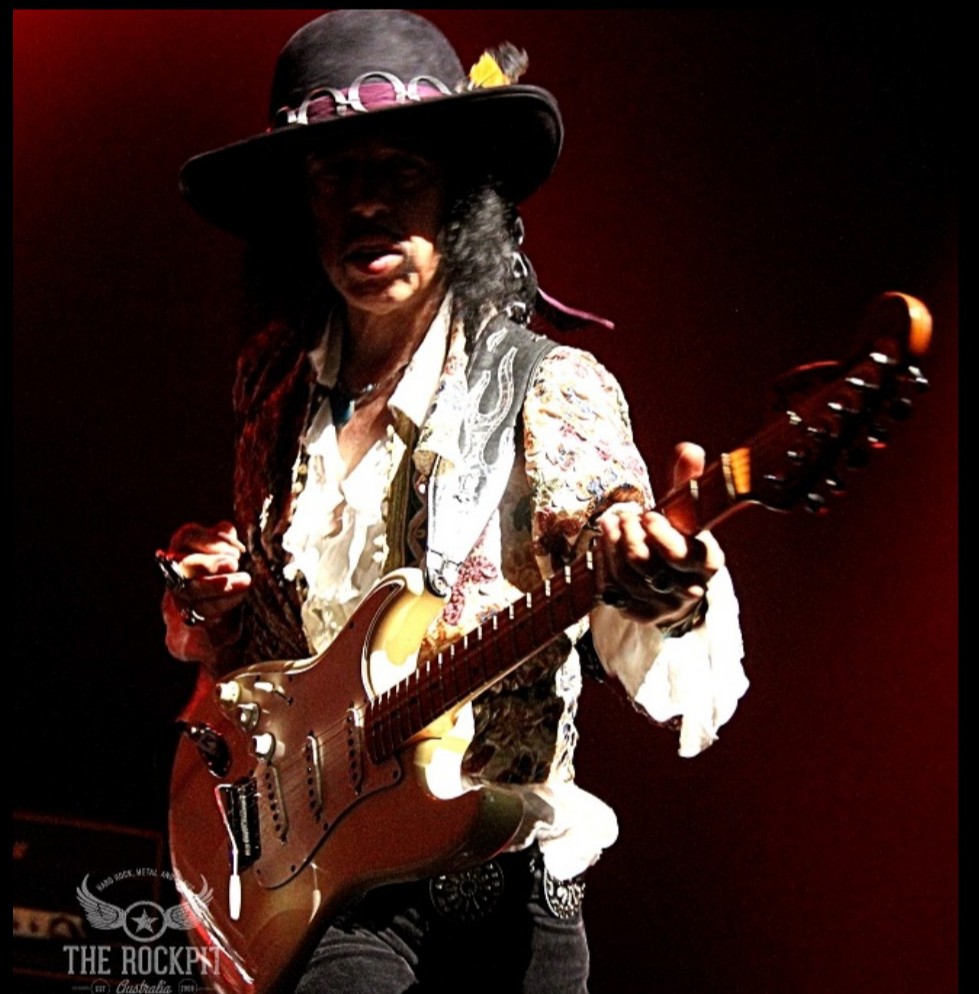 Randy Hansen; While he is best known for his excellent "Jimi Hendrix" Tribute, Randy Hansen is also an Original Solo recording artist, and contributes to soundtracks. In fact he wrote "17 Minutes" of the soundtrack to the Movie "Apocalypse Now", which subsequently won "Best Soundtrack of the Year" at the 1980 Acadamy Awards!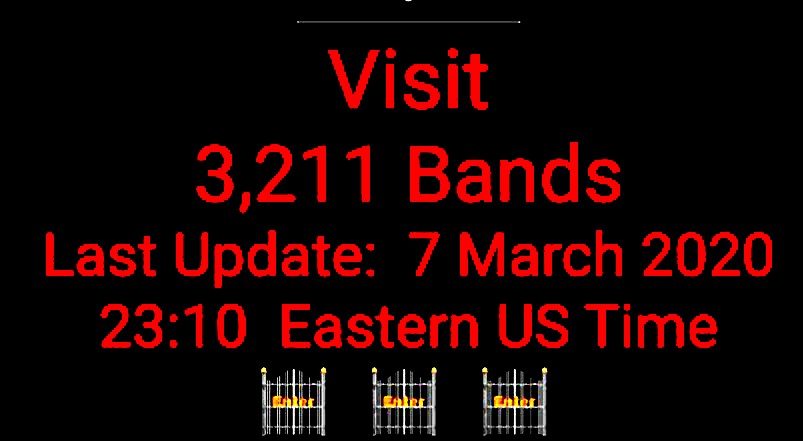 PNWBands; A list of Rock Bands of the Pacific Northwest, going all the way back to the 50's!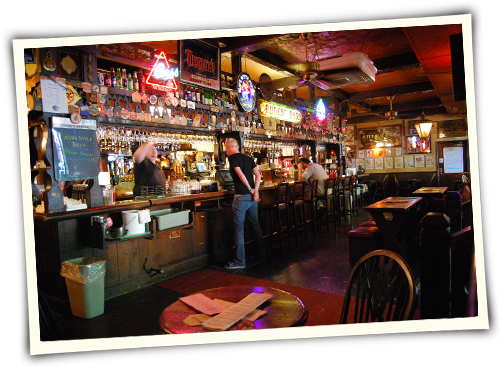 The Horse Brass Pub; This "British Style Pub" is my ABSOLUTE FAVORITE watering hole in Portland Oregon, no doubt because of the KILLER "Fish & Chips", and a FANTASTIC selection of premium Draft beer "On Tap". Be sure to follow the "About" link, for a good "Read", about previous Pub owner "Don Younger"[RIP], who purchased the Pub, and was instrumental in promoting the Northwest local craft beer scene!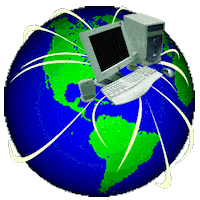 [ Main / Preamble / Gallery / Links / My[2]Cents / Contact ]