This is the Original Hard Rock Band called; "Clandestiny"
from Aiea, Oahu, Hawaii, est 1991.
Members of the band are;
Chuck Glisson[Guitar], James Morrow[Drums], Ronald Marsalis[Bass], Steve Bloom[Vocals].
The music of Clandestiny can be heard at;
[SoundCloud] or [ReverbNation]
The name "Clandestiny", was coined by myself, [Chuck Glisson], and was a word/term that did not exist in the English Language, an idea to combine two concepts within one "New Noun";

1. We were a small united group and it was our destiny to remain in that status; "Clan Destiny".

2. We were unique, and unknown, therefore, secretive from the general public;
"Clandestine".

Anyway, the idea sounded cool at the time!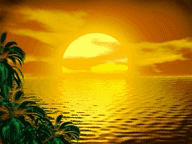 [My Music Projects]