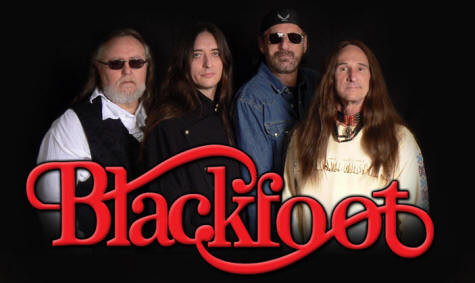 Pictured above is a solid line up of Blackfoot featuring founding members, with the exception of Christoph Ullmann who joined after the passing drummer Jakson Spires, and Bobby Barth, who fronted the band due to Rickey Medlocke's decision to play for Lynyrd Skynyrd.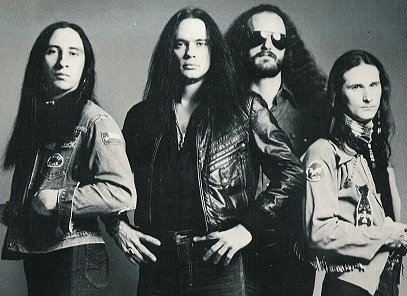 The classic all original line-up, left to right; Jakson Spires, Rickey Medlocke , Charlie Hargrett, and Greg T. Walker


Rickey Medlocke / Greg T. Walker / Charlie Hargrett / Jakson Spires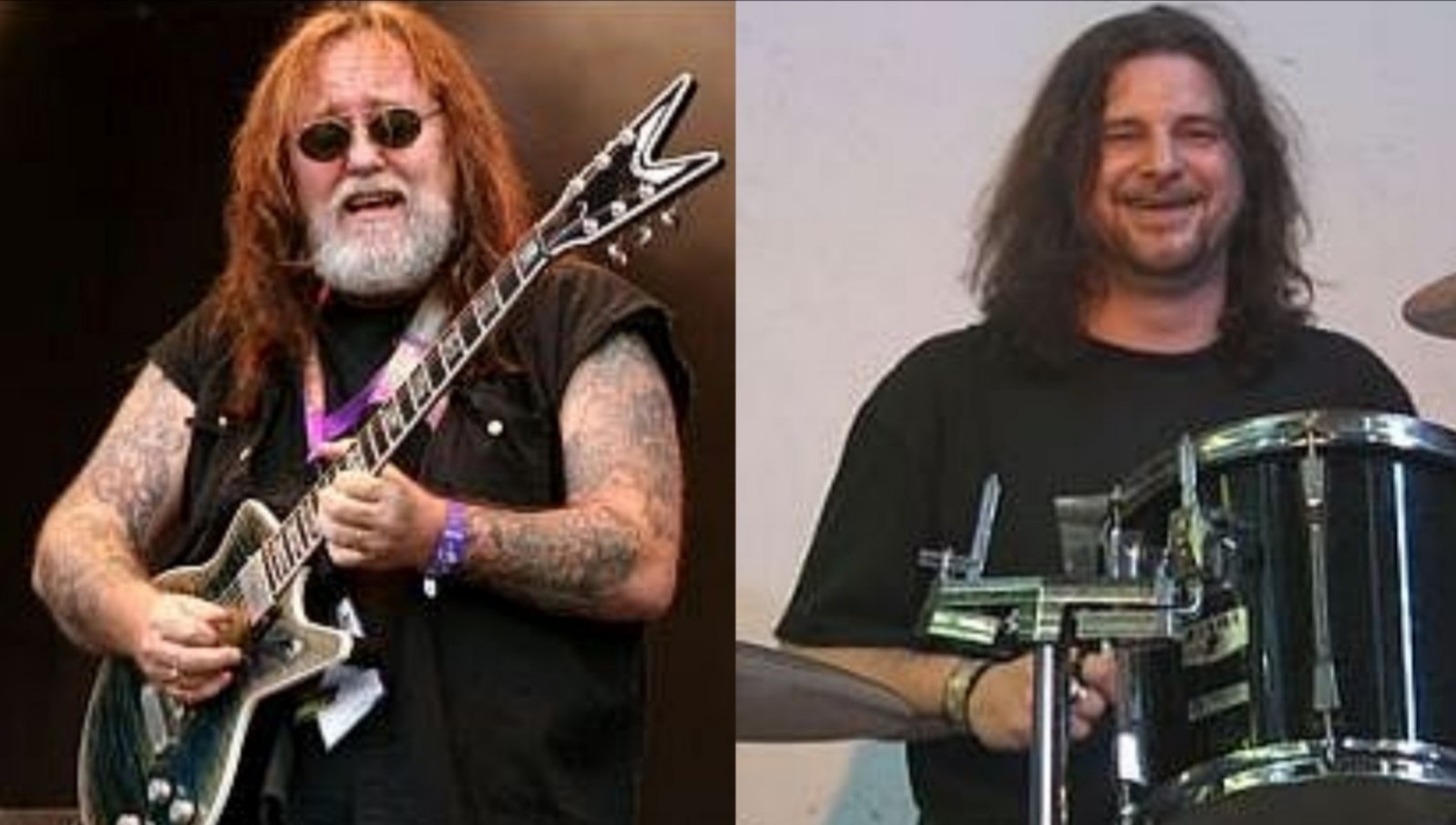 Bobby Barth and Christoph Ullmann
[Honorable Mention]
Bobby Barth joined Blackfoot in 2004, as the Lead Singer/Guitarist, until his departure in 2010, he maintains a website at; "http://bobbybarth.com".

Christoph Ullmann joined Blackfoot on drums, after original drummer Jakson Spires passed away suddenly in 2006.

Somehow, for 2012, through what must have been some kind of back stabbing "legal" maneuver,
NO ORIGINAL MEMBERS
are currently IN the band, as Rickey Medlocke is promoting "fraudulant replacements", as Blackfoot!
[Rickey Medlocke even replaced himself!]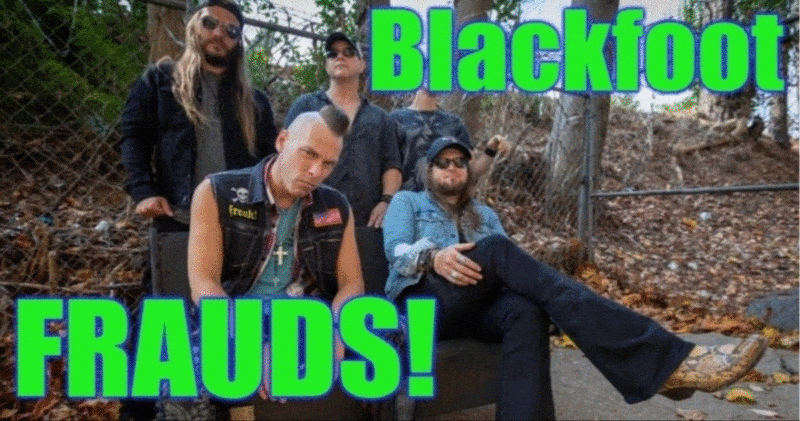 Philip Shouse, Sean Chambers, Jeff Shields
- lead vocals, guitar

Tim Rossi
- guitar, vocals

Brian Carpenter, John Lee
- bass, vocals

Christopher Williams, Matt Anastasi, Pierson Whicker, Wesley James Mitzelfield
- drums, vocals

The REAL official Blackfoot Web site [www.blackfootrocks.com] is gone!
I can understand line up changes, but this is BULL$hit!

Wikipedia seems to cover Blackfoot quite well at; "Blackfoot[band]"

You can read a "Commentary" by Radio 96.1FM[Tyler TX], on the Current Blackfoot band, and their "Situation", entitled;
"Why the new Blackfoot band is CRAP, and how a Great Band went Sour."

Here is an awesome interview with Greg T. Walker [in 4 parts] from 2011;


For a "Time" the remaining ORIGINAL members[minus TRAITOR MEDLOCKE], had reunited, forming the most EXCELLENT, [and "Ironicily Named"] band;
"Fired Guns".

FIRED GUNS in ACTION!


Greg T. Walker is currently involved with a "New" project,
"Two Wolf",
and their music is SUPERB!